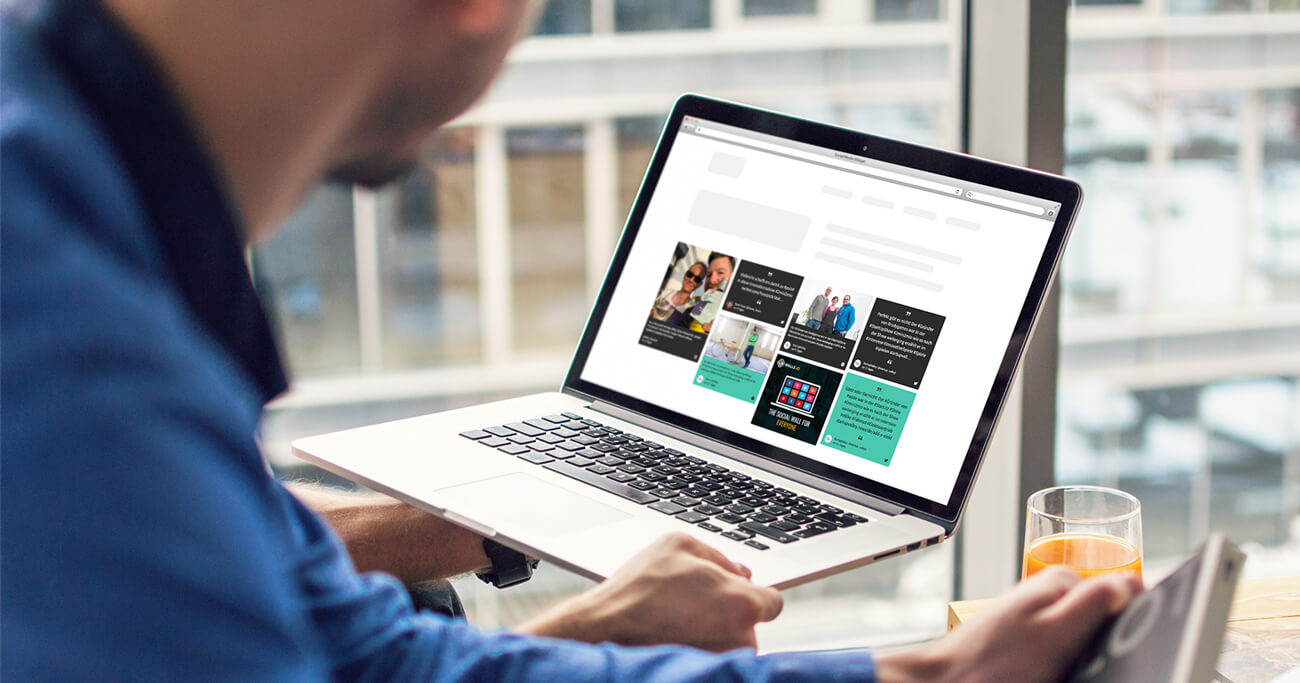 E-commerce is a booming industry, thanks to the increased use of smartphones and tablets. In e-commerce, owners and consumers transact through sites or applications. This transaction allows people to experience trouble-free selling and buying of goods. With the boom of e-commerce, owners can sell their products or services wherever they are. However, due to tight competition among various companies, digital marketers need to implement strategies for increased traffic and engagement in their sites or apps.
Traffic measures the number of visitors a site or application has. Entrepreneurs need to drive traffic to their website or app for their businesses to attract customers. Without enough traffic, companies will not generate profit from e-commerce sites. Aside from traffic, customer engagement is also an integral aspect of e-commerce. Customer engagement allows businesses and consumers to have a connection. It starts with brands building a rapport with their customers. In this way, they can attract and retain customers. More importantly, customer engagement provides an authentic experience for consumers.
Hence, traffic combined with customer engagement results in profit for any e-commerce site. Read on to discover seven tricks for traffic and engagements boost that will help your e-commerce site.
Present ads on widely-used social media platforms
Digital marketers must utilize popular social media platforms in their campaigns. Facebook is an example of a widely-used social media site. In the last quarter of 2019, Facebook recorded a whopping 2.5 billion active users. The number continues to rise by the second.
Thus, through the use of Facebook, entrepreneurs can promote their brand to billions of people. They can post various forms of advertisements, such as images, animated pictures, and videos. With the proper presentation of these ads, Facebook marketing can generate traffic and engagements for different brands.
Leverage location-targeted ads
In a case study of marketing strategy involving app installs, utilizing location-targeted ads proved to be useful. Businesses need to have adequate knowledge of a particular location. In this way, they can post ads that are specifically for residents of a particular place. Aside from the residents, businesses can also promote their services to consumers who visit the said location. Location-targeted ads allow consumers to know about products and services that are accessible to them.
Through geotargeted promotions, brands can advertise directly to a particular audience. This technique helps owners to boost traffic on their site or app since they entice people to click on available products and services. It also encourages customer engagement since people are more likely to purchase goods that are within their reach. Hence, location-targeted promotions can convert a site visitor into a regular customer.
Manage personalized ads
Aside from location data, other details can help businesses create personalized ads for potential customers. These include age range, preferences, and behaviors. These data enable marketers to create enticing ads that are specific for every person. By knowing a person's preferences, digital marketers can smartly decide which goods to offer.
Personalized ads help both marketers and consumers. Since tailored advertisements are based on a specific person's interests, it enables the consumer to view the products related to his or her interests quickly. On the other hand, personalized promotions allow entrepreneurs to convert traffic into profit. These ads covertly persuade a person to purchase a product or service.
Offer seasonal deals
Different seasons offer distinct opportunities for entrepreneurs. For instance, even the 15th and 30th of each month can be taken advantage of by marketers. During these times, consumers behave differently since the said dates are paydays. They tend to spend more or finally purchase the items on their wish list. Hence, it is during those times that digital marketers must offer vouchers that encourage consumers to avail of their services.
Aside from paydays and public holidays, entrepreneurs also capitalize on made-up seasons. For instance, e-commerce sites present enticing deals when a day coincides with a month's number. An example of this made-up season is the 12.12 or Double 12 sale. During these invented seasons, brands can build rapport with their customers by sending them discount cards for their purchases. Combined with personalized ads, season-specific deals can boost site traffic that can be converted to profit.
Utilize the dayparting technique
Bombarding social media platforms with ads is not an excellent idea. Hence, digital marketers came up with the dayparting strategy. This marketing technique allows brands to schedule their ads. By knowing when the target audience is most active, marketers can enhance customer engagement.
This strategy can also yield traffic to an e-commerce site since an active audience means more clicks to a website or more downloads of an app. By generating more clicks, entrepreneurs have more opportunities for conversion. It is crucial to optimize marketing strategies for your e-commerce site to experience significant conversion, and the dayparting technique is an exemplary optimizer for your campaigns.
Create dynamic designs
Location and interest-specific ads need to have appealing designs for them to attract customers' attention. Thus, it is essential to understand the interplay among various aspects of images and videos. Digital marketers must also be updated with catchy lines that can persuade customers to click an advertisement. This strategy helps brands to capture consumers' attention.
For more successful promotion, it is helpful to create dynamic designs to accommodate individuals who belong in different demographics. In this way, digital marketers can provide ultra-personal engagement with potential customers. This engagement can then generate traffic to an e-commerce site.
Launch remarketing campaigns
Since not all site visitors can turn into customers, it is crucial to execute remarketing or retargeting campaigns to persuade people to avail of goods and services. In remarketing, consumers see more relevant and personalized ads. Retargeting, then, enhances the visibility of brands. Also, this strategy helps entrepreneurs convert their target audience to regular customers.
This 2020, e-commerce will continue to prosper. Hence, entrepreneurs and digital marketers must execute the right strategies for boosting their site's traffic and customer engagements.
Please follow and like us: