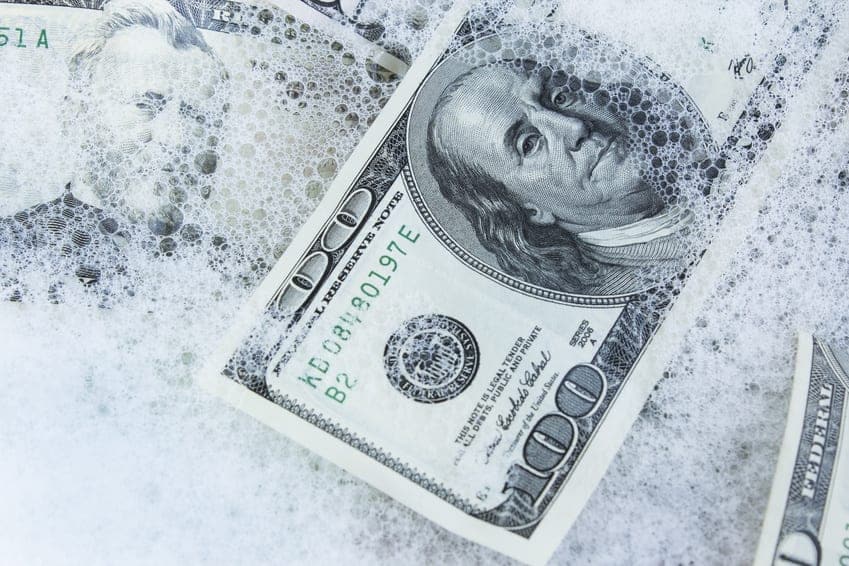 Back tax payments are a predicament facing a significant number of Americans. The main problem that results in this is negligence and the assumption that the situation can never get worse. The IRS, on the other hand, will take the initiative of reminding you through emails and other modes of communication. After that, it will begin its aggressive tax collection methods, which are going to soil your financial reputation. In 2014, the IRS received 68,000 offers in compromise from Americans, only 40% of the applications were accepted. The number continues to grow steadily, and even with the fresh start initiative, IRS still approves less than half of the offers in compromise applications.
That shows how the situation can get bad within a very short time. It, however, doesn't mean that you cannot negotiate back tax payments with the IRS. You only have to be smart about how you approach the issue. Below are tricks you can use to negotiate your back tax payments before IRS begins its crude collection methods.
Don't neglect the problem
One thing that most people do once they realize they owe the IRS some money is to ignore the problem hoping that it will go away. The reality, in this case, is that the issue will remain and even grow bigger if not handled on time. Once you notice you have back tax payments, you need to start figuring out ways through which you can settle the debt amicably. The first thing that should come in your mind is to file for an extension in case you know you will not be able to pay the taxes.
That will come with some fines and penalties, but it will keep the tax debt from snowballing. It will also buy you some time to streamline the situation before it becomes a more significant issue. If you choose to ignore, you are only delaying the inevitable. Remember, the penalties are more manageable than the interests that back tax payments bring along. Avoid the problem by not neglecting the unavoidable because the IRS never forgets.
Get an attorney
The IRS can be quite difficult to deal with, especially if you don't understand anything about back tax payments. That is why any resolve tax negotiation lawyer will advise you to get an attorney if you owe the IRS more than $10,000. An attorney will know precisely how to go about the process and also make the whole situation easy for you. A good lawyer may also help you get into various tax debt repayment programs that are going to give you room to pay your taxes.
The primary task of the attorney will be to prevent the IRS from using your assets to repay the debt and to find a way you can get through the challenge as soon as possible. As simple as it sounds, it's not. So make sure you get a qualified attorney with years of experience if you want to get yourself a better deal from the IRS.
Apply for installation payment
Among the tricks to negotiate back-tax payments with the IRS is to apply for the installment payment method. That often works if you owe the IRS less than $10,000. The good thing about this method is that you don't have to spend more cash hiring an attorney to give you a hand with the problem. All you have to do is go online and get your hands on form 9465. You can then fill in the relevant details and submit then wait for the IRS to get back to you.
Most of these applications go through because the IRS understands that you may be facing financial challenges. Upon approval, the IRS will require you to pay your tax debt, including any penalties and interests, for more than 36 months. You can thus come up with a plan that is going to make the payment easy. Don't forget to file your returns while clearing your back taxes. The last thing you want is to have more interests accruing due to an additional back tax.
Get an offer in compromise
You are going to need an incredible lawyer for you to get your offer in compromise request approved by the IRS. An offer in compromise is an application asking the IRS to forgive part of your tax debt and allow you to pay the remaining. You thus get to pay less than what you owe the government. It is among the best tricks to settle back tax payments. As mentioned above, the IRS only accepts a small percentage of offers in compromise.
You should, however, be glad that the fresh start initiative increased the percentage of approved requests significantly. If you have a good lawyer, you will also find yourself having an easy time getting your application approved. Offer in compromise can see you pay only $6,000 out of a $40,000 tax debt. It just depends on how you present your case and whether it is convincing enough to get approval.
Request for a waiver
If you find yourself with back tax and you have an explanation of why you defaulted, you should consider applying for a penalty waiver. A penalty waiver cancels the penalties and interests and allows you to pay the actual tax without additions. To do this, write an email to the IRS. Include all the pieces of evidence that indicate why you did not file your returns then send it to their offices. If they find your reasons compelling enough, you are going to have the penalties waived.
You should, however, do this sooner rather than later. You can also pick up your phone and call the IRS representatives and have them look into your case. The trick keeps your interest from piling up, and also allows you to pay your back taxes.
Negotiating for back tax payments with the IRS is not easy. It is, however, the only option you have. Remember, the IRS tends to avoid long term payment plans. They prefer the quickest method of getting their money back even if it involves selling your assets. As soon as you realize you have back taxes, apply any of the above tricks to avoid their crude collection methods.
Please follow and like us: