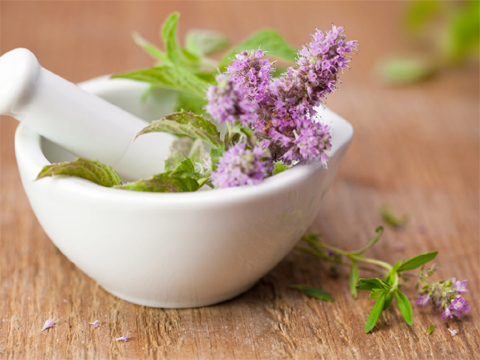 Loss of appetite or excessive eating happens to everyone at some point in their lives. These disturbances more often than not last for a short time and can be solved through natural remedies. With the world opting to use natural healers, using herbs has become a common practice these days. Herbs are being used in many alternative therapies today. It also works wonders as a treatment for appetite issues. Given below are some of the best herbs that can be effective healers. 
Herbs to stimulate appetite
Loss of appetite means that you need to feel like eating longer. Technically it is termed as anorexia which is more of an eating disorder. But most often people suffer a loss of appetite for the short term and is not that serious. It could be a result of sickness, stress, etc. No matter the reason, there are some herbs that can be useful to stimulate your appetite. 
Ginger
The botanical name of this herb is zingiber officinale and is also commonly used as a spice and a medicine in alternate treatments. Apart from being an appetite stimulant, it is also useful in controlling nausea, morning sickness or vomiting in pregnant women, motion sickness and post-surgical nausea. Apart from controlling nausea and increasing the appetite, it also treats many conditions like migraine headaches, atherosclerosis, cholesterol, rheumatoid arthritis, and depression. It can even reduce the toxicity of the liver. Traditional Indian and Chinese medicines have been using ginger as a herb to provide relief from cold and cough. Ginger is also believed to have properties that help prevent infections. 
Gotu kola
Botanically named as centella asiatica, this herb/vegetable is widely found in the Asian wetlands. Gotu kola is known to improve the health of the nervous system, skin, and blood by repairing and protecting them. It stimulates the appetite and increases hunger and also reduces kidney stones. It has antidepressant properties and helps relieve stress, decrease mental fatigue, sleep disorders, and improve memory. The roots, seeds, and nuts of this herb are useful in improving the functioning of the circulatory system and cardiovascular system. 
Schizandra
Known as schizandra chinensis botanically, this herb is widely grown in north China and used in Chinese medicines to treat a range of health issues. Schizandra is one of the herbs that can improve the overall health of a person. Leading naturopathic physician Dr. Karen Threlkel ND suggests using schizandra as a treatment to stimulate hunger due to its adaptogenic properties. Further, she explains, it is also useful in normalizing all the systems in the body. It helps rebuild cells, protect the body against infections, improve stamina, and reduce high cholesterol. It also helps in reducing blood pressure levels, optimizing blood sugar levels and boosting adrenal health. An astringent is made from this herb and is used as a medicine for treating dry cough, chronic diarrhea, asthma, and even night sweats.
Now that we have looked at herbs that help stimulate appetite, now let's take a look at those herbs that help control it.
Herbs for appetite control
These herbs are particularly useful for those who want to have a check on their excessive eating habits. There are a few herbs that suppress the appetite and help achieve weight loss goals. 
Red clover
Its botanical name is trifolium pratense and the flower of the red clove plant is the most useful in regulating the digestive system. The red clove has a sweet flavor and is popular as a herbal drink and mixes well with lemon and mint. In many central European countries, this herb is used to treat liver issues. 
Alfalfa
Botanically known as medicago sativa, alfalfa is a flowering plant. It aids in detoxifying the body and also acts as a diuretic. This herb is useful in treating stomach related problems and most importantly controls appetite. It also balances the hormones, regulates menstruation and reduces inflammation.
Hawthorn berry
Known as fructus crataegus oxyacantha, these berries offer many benefits as it is rich in Vitamin B and C, flavonoids, sugars, crataegi, and carotene. The chemical composition of these berries helps to increase metabolism, improve digestion and boost the utilization of oxygen in the muscles. The Hawthorn berry is found to be effective in the circulatory system too. However, to get the complete benefits of this herb, it needs to be taken regularly. 
Slippery elm
Its botanical name is ulmus fulva and it belongs to the same species as Elm. It is called the slippery elm due to its texture which is smooth and slippery. It has a high quantity of mucilage content. This mucilage content is the one that provides all the benefits the herb offers which includes healing and soothing properties. The herb is also known to be highly nutritious and considered as good food for the elderly as well as infants with nutritional deficiencies. 
Changing your diet to incorporate the above herbs not only helps in combating appetite-related issues but also helps in improving overall health. 
Please follow and like us: