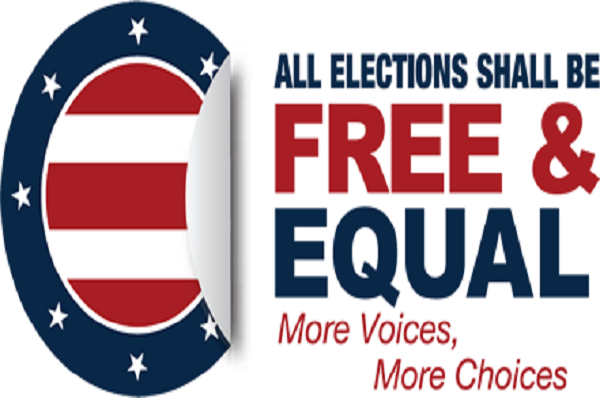 CHICAGO (Heartland Newsfeed) — An organization that held a presidential debate among alternative political candidates eight years ago is holding another debate this spring in Chicago, according to a news release Thursday.
The Free and Equal Elections Foundation, an organization headed by Christina Tobin, is holding the March 4 debate at the Chicago Hilton and is inviting 15 to 20 presidential candidates, mostly Libertarian but is open to Democrats who are willing to thwart rules by the Democratic National Committee.
Plans are currently underway as podcaster and UFC commentator Joe Rogan is likely to be the debate moderator and Tulsi Gabbard a possible Democrat attendee.
Free and Equal, a successor to Ross Perot's United We Stand organization, features political candidates who are not part of the government-media complex and often features candidates from the alternative parties, but also disenfranchised candidates of the two major parties.
The March debate will ultimately lead to a series of debates being held in the fall in between the debates held by the government-media complex.
The debate will be filmed, which will likely be up to five hours with audience participation much appreciated.
Political candidates are invited to include the event as a part of their schedule and can contact event coordinator Mark Stewart Greenstein by emailing libertymsg@gmail.com.
Below is a look at the 2012 debate which featured Gary Johnson, Jill Stein, Rocky Anderson and Virgil Goode, moderated by Larry King:
2012 Third Party Presidential Debate | 2012 Third Party Presidential Debate | Ora TV
About Free & Equal Elections Foundation: The Free & Equal Elections Foundation is a 501(c)3 non-profit organization with a mission to open the electoral process through education and collaborative action.
Please follow and like us: