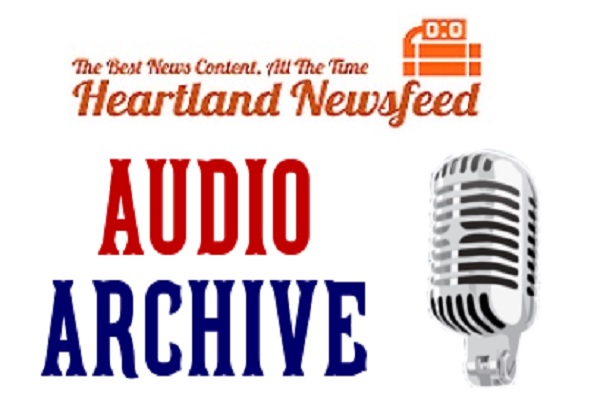 Podcast: Play in new window | Download (46.2MB) | Embed
Subscribe: Apple Podcasts | Android | Email | Google Podcasts | Stitcher | TuneIn | Spotify | RSS
Former Illinois congressman Paul Findley passed away this month. He was 98. Findley served 22 years in the U.S. House. We look back at his career – his successes and controversies.
Also, this week we find out why some say a new requirement that students participate in active shooter drills could be doing more harm than good.
And, a group of students in western Illinois are getting involved to get improvements made on a dangerous stretch of highway.
That and more on this episode of Statewide.
Revised live broadcast from August 17, 2019 on the Heartland Newsfeed Radio Network, online at heartlandnewsfeed.com, Spreaker and other platforms.
Listen Live: https://www.heartlandnewsfeed.com/listenlive
Follow us on social media
Facebook: https://www.facebook.com/hlnfradionetwork
Twitter: https://www.twitter.com/HLNF_Bulletin
Instagram: https://www.instagram.com/heartlandnewsfeed
Mastadon: https://liberdon.com/@heartlandnewsfeed
Discord: https://discord.gg/6b6u6DT
Support us with your financial support
Streamlabs: https://streamlabs.com/heartlandmedia
PayPal: https://www.paypal.me/heartlandmedia
Square Cash: https://cash.app/$heartlandnewsfeed
Patreon: https://www.patreon.com/heartlandnewsfeed
Crypto via 1UpCoin: https://1upcoin.com/donate/heartlandmedia
Business contact: jake.leonard@heartlandnewsfeed.com
Please follow and like us: