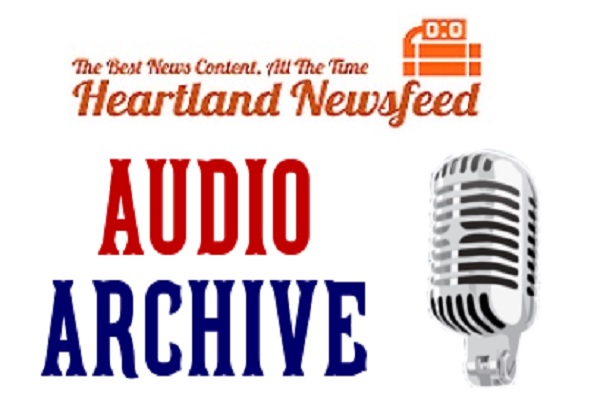 Podcast: Play in new window | Download (38.6MB) | Embed
Subscribe: Apple Podcasts | Android | Email | Google Podcasts | Stitcher | TuneIn | Spotify | RSS
In today's flagship Lions of Liberty podcast, Marc is joined by the President of the Future of Freedom Foundation (FFF), Jacob Hornberger!
Jacob takes us on a trip down memory lane as he recounts his journey from a Texas Democrat to a minarchist libertarian as he found himself working for FEE and eventually forming FFF on his own.
Jacob makes his passionate case for abolishing all elements of what he refers to as the "evil" National Security State, including the CIA, the Pentagon and the NSA.
Plus…Jacob answers the question of whether he will consider running for the Presidential nomination of the Libertarian Party in 2020 as it has been rumored.
Show notes: https://lionsofliberty.com/2019/08/12/abolish-the-evil-national-security-state-w-jacob-hornberger/
Commercial free broadcast from August 12, 2019 on the Heartland Newsfeed Radio Network, online at heartlandnewsfeed.com, Spreaker and other platforms.
Listen Live: https://www.heartlandnewsfeed.com/listenlive
Follow us on social media
Facebook: https://www.facebook.com/hlnfradionetwork
Twitter: https://www.twitter.com/HLNF_Bulletin
Instagram: https://www.instagram.com/heartlandnewsfeed
Mastadon: https://liberdon.com/@heartlandnewsfeed
Discord: https://discord.gg/6b6u6DT
Support us with your financial support
Streamlabs: https://streamlabs.com/heartlandmedia
PayPal: https://www.paypal.me/heartlandmedia
Square Cash: https://cash.app/$heartlandnewsfeed
Patreon: https://www.patreon.com/heartlandnewsfeed
Crypto via 1UpCoin: https://1upcoin.com/donate/heartlandmedia
Business contact: jake.leonard@heartlandnewsfeed.com
Please follow and like us: