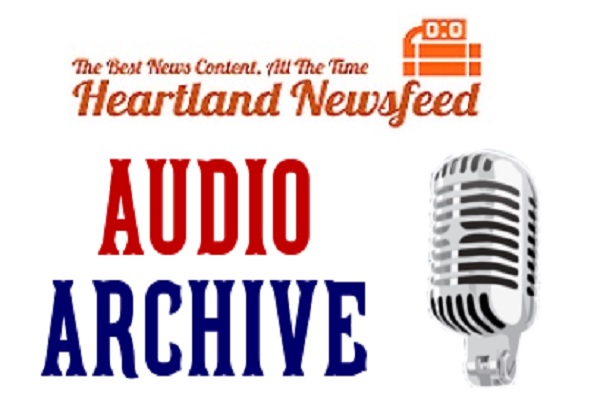 Podcast: Play in new window | Download (34.6MB) | Embed
Subscribe: Apple Podcasts | Android | Email | Google Podcasts | Stitcher | TuneIn | Spotify | RSS
As Illinois has lost more students to colleges elsewhere, certain schools have benefitted more from that change. We'll look at why students are choosing to leave Illinois for their higher education.
Also, the Illinois River is a major shipping channel in the state. But much of it will close next year while construction work takes place at locks and dams. What will that mean for farmers?
And, we'll introduce you to a clinic that helps pregnant women addicted to drugs.
That and more on this episode of Statewide.
Revised live broadcast from August 10, 2019 on the Heartland Newsfeed Radio Network, online at heartlandnewsfeed.com, Spreaker and other platforms.
Listen Live: https://www.heartlandnewsfeed.com/listenlive
Follow us on social media
Facebook: https://www.facebook.com/hlnfradionetwork
Twitter: https://www.twitter.com/HLNF_Bulletin
Instagram: https://www.instagram.com/heartlandnewsfeed
Mastadon: https://liberdon.com/@heartlandnewsfeed
Discord: https://discord.gg/6b6u6DT
Support us with your financial support
Streamlabs: https://streamlabs.com/heartlandmedia
PayPal: https://www.paypal.me/heartlandmedia
Square Cash: https://cash.app/$heartlandnewsfeed
Patreon: https://www.patreon.com/heartlandnewsfeed
Crypto via 1UpCoin: https://1upcoin.com/donate/heartlandmedia
Business contact: jake.leonard@heartlandnewsfeed.com
Please follow and like us: