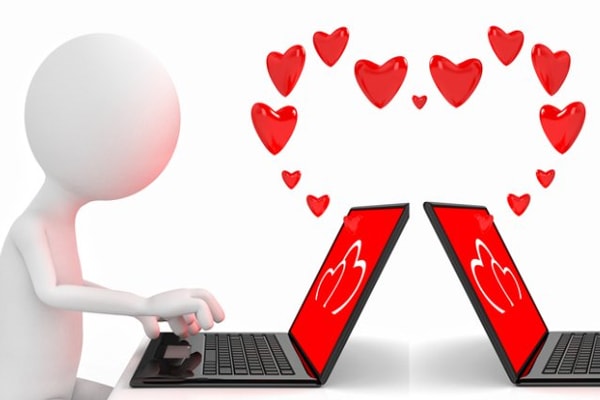 If you are fed up with being young, free, and single, and you want to try and find Mr. Right, you may be wondering where to start. Many women spend years trying to find the right man for them, and after a string of disastrous dates, some naturally end up thinking that perhaps their soulmate isn't waiting for them.
However, it could just be that your Mr. Right is waiting online, and this is why it is well worth trying out online dating. More and more people use online dating sites these days in order to meet that special someone, and you could be one of the many lucky ones to find the perfect partner from the comfort and privacy of your own home. In this article, we will look at some of the many benefits of going online to find your Mr. Right.
The benefits of online dating
Some people worry that online dating it is not secure, and they could end up meeting up with someone unscrupulous. However, you can do everything from checking criminal records online to having face-to-face chats via video call to help ensure your safety.
So, why should you choose online dating, and what are the benefits? Well, there are many great benefits. 
One of the key benefits of using online dating is that the sites are so popular. This means that there are lots of members who are also looking for a relationship, which helps to boost your chances of finding the perfect guy. You can browse the variety of profiles with ease and convenience, which enables you to learn more about the guys who are using the site to see if you are attracted to them and feel you would be compatible. If so, you can then strike up a conversation to see how you get along.
A lot of women these days don't get time to go out a lot because of work and other commitments, and this also restricts the chances of meeting someone. The good news with online dating is that you can do it all from the comfort and privacy of your own home and at a time that suits you, which means you don't have to worry about finding time to get ready and go out on the town. This is also a much cheaper solution, as going out night after night can become extremely costly, whereas all you pay with online dating sites is the monthly membership for premium services.
One other thing you can benefit from is knowing that everyone who is on the site is looking to find someone to date. This helps you to avoid the embarrassment of approaching men in person on a night out only to find they are already attached or not looking for a relationship.
So, if you want to improve the chances of meeting that special someone, try online dating for yourself.