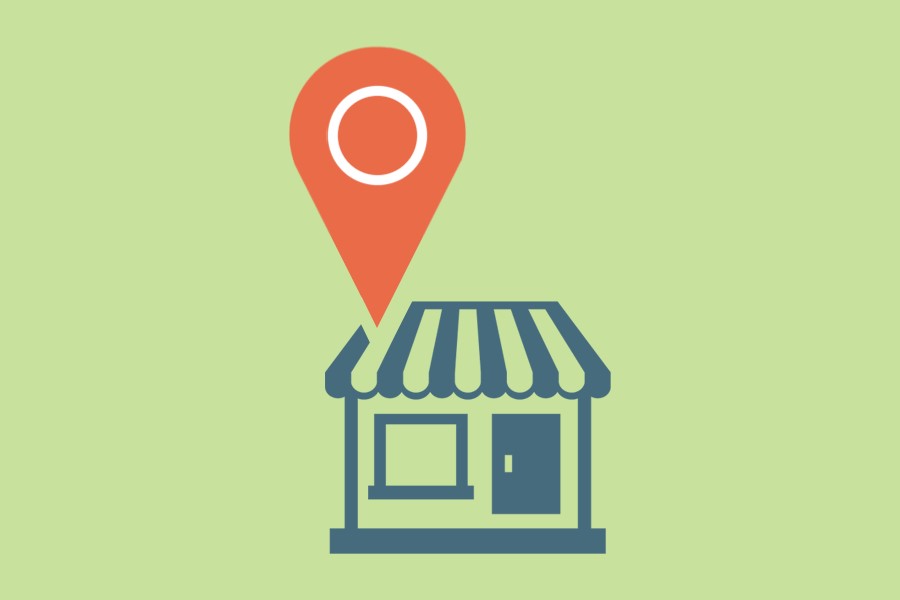 Today, anyone aspiring to enter the retail world with a local business could be forgiven for experiencing some trepidation at the thought of facing off against giants like Amazon. Things were different back when brick-and-mortar stores were all people had — massive brands could be cheaper and better in some ways, but local stores would have convenience and community.
The remarkable rise of e-commerce continues to make life harder for local businesses — but does it need to? After all, while some elements of online retail favor the biggest companies available (regardless of positioning or regional relevance), the advent of mobile buying has once against made location a key factor.
If you're running a local business, you likely have more options to compete than you thought. Let's run through how local retailers are using local marketing techniques to stay relevant:
Locally-relevant content creation
Local retailers that find ways to optimize their content for local keywords can get ahead of their competitors. There are two senses in which local keywords are significant in Google:
Google can narrow its results based on a searcher's inclusion of a locally-significant term — either an explicitly-stated location of interest (e.g. in "stores in Pennsylvania") or a contextual term like "here", "in my area", or "nearby" (GPS data will be used to fill in the blank).
Google can determine someone's location and take it into account regardless of the search, with the extent of the involvement depending on the type of search. For instance, "types of haircut" shouldn't depend on the location, but "barber" might.
By identifying and using local keywords in their content, including variants of specific areas and slang terms unique to their regions, smart local retailers can compete surprisingly well with much larger brands that lack their strict targeting.
Per digital marketer Greg Gifford (appearing on the Marketing Speak podcast), the most important factors for local SEO are links and localized content, and the latter feeds into the former. When you create great local content, you can share it with influential local companies, and yield even better results.
Utilizing geotargeting to reach the right people
Geotargeting is all about using smartphone location tracking to trigger actions (such as sending reminders) when people are in certain areas. Marketers are increasingly using it to send push notifications, marketing emails, and even SMS messages (SMS marketing might sound anachronistic, but it's very effective). The concept is simple: instead of scattering marketing messages to everyone, you only contact the people who are in your area.
You'll need to make sure that it's easy for recipients to opt out, of course, but as long as you don't spam your promotions, and they're valuable, you should achieve decent retention. Overall, this helps you market more efficiently, since there's a higher likelihood that someone who's nearby is going to act on your message — sending out marketing materials isn't expensive on a small scale, but when you start to ramp up, the costs can definitely add up.
Google My Business
Google My Business is one of the most important concerns for any business that has a physical location or exclusively serves a set physical area. This is because a GMB listing determines (almost exclusively) what comes up for your business on Google Maps — and Google Maps is important because someone searching for a store needs to be able to find it.
A great GMB listing includes an accurate description, full opening hours, clear and attractive images, and plenty of customer reviews. To get started, try the Moz guide to optimizing your Google My Business listing. You will need to maintain your listing over time as standards change, but the bulk of the effort is upfront, so get it done as soon as possible.
Genuine personalization
Much has been made of the in-depth personalization used by big brands, particularly when it comes to things like automated recommendations: the more you use an online store, the better it can predict what types of product you're interested in. This is a compelling feature, and a local retailer can't compete when it comes to that level of automation — but it doesn't need to.
What a local retailer can do that larger retailers can't is get to know its customers. All that high-end personalization is fundamentally impersonal, cramming in details from stored fields to give the illusion of being known. The best local retailers today go for the kind of meaningful personalization that can only be provided when you actually understand someone from communicating with them and listening to them.
How do you do this? You use social media, primarily, but also support tickets and real-world events (particularly if you have physical premises). You pick people out instead of using generic materials with fill-in-the-blanks customization. In doing so, you prove that you're actually paying attention, and show that you're willing to go the extra mile.
It certainly isn't easy to get ahead as a local retailer in this hotly-competitive digital landscape, but it shouldn't be so daunting that you don't even try. Instead of trying to compete with the top brands on their terms, go in the opposite direction: go niche, instead of broad, and focus on customer service instead of the lowest pricing. That way, you'll stand a chance of being a popular choice.
Please follow and like us: