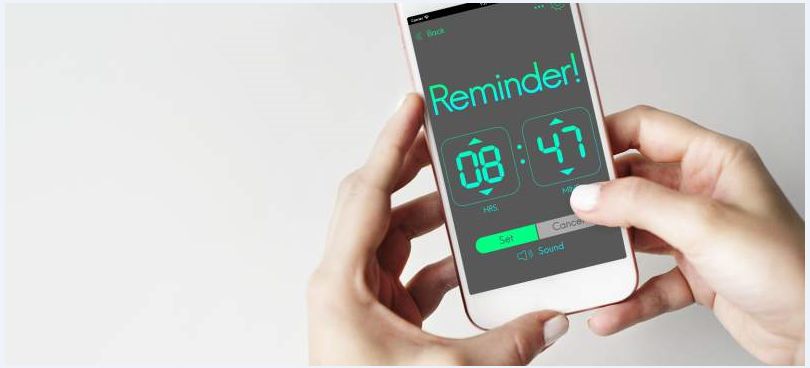 Smartphones have become part of our lives to the extent that they almost have engaged us. It should be made sure that we effectively navigate the perilous minefield known as life. Ensuring that we don't miss any necessary birthdays, occasions or dinner dates, mobile phones nowadays can also provide you reminders when you approach a certain place.
There are mobile applications which issue 'location-based reminders' and require the activation of your GPS or location feature. While Apple's Siri remains the most celebrated app, according to LaptopJudge, there are other apps competing in the location reminder marketplace. The following five examples are examples of these available apps, ranging from free to fee-based.
Geobells
Geobells is an app on Google Play which allows you set reminders for when you enter or leave a location. It enables you to set reminders for a particular location, instead of a physical address. With this app, you can create a voice query, for example, 'shopping mall' or 'video store' and it will do the rest to find the closest locations for you. To enable notifications, you will be prompted to choose between voice and pop-up reminders.
Unfortunately, app developer Neil Patil terminated active development and support for the app in December 2015, so caution is advised when using the app. The free Lite and Pro ($1.99) options reveal on their respective Google Play pages a clear warning that it will fully function due to changes to API owned and maintained by Alphabet's Google.
Location Minder
The $0.99 iOS app from the Apple App Store allows a two-way setting format — setting manifold locations for each reminder and setting manifold reminders for each location. For example, upon arrival to the shopping mall, you will be prompted your shopping list. Another feature is offering fine-tune options up to 500 feet from the physical location you intend to arrive to.
You may have to do some digging to find the app, because it cannot be found in search engines and may either be embedded deep in the App Store, or it could be deactivated from the platform.
Snowman
This free app from the Apple App Store is among the best apps for location-based reminders, mostly for the increased availability of functionality. It also includes a weird video option with an even/odd weirdo in it. All data is synced into iCloud, Apple's cloud storage system, which offers a convenience quality if you own more than one iOS device.
If you're having a hard time finding this app, it is now known as Checkmark, which launched its second iteration ($4.99) in 2015.
Todoist
Todoist is available in a two-tier system: a free option with basic features and a Premium service ($3/month) with a suite of features offering more than any of the other apps.
Todoist is available on Google Play and the Apple App Store.
Tick Tick
Tick Tick, much like Todoist, offers a free option on Google Play and Apple App Store. Additionally, it's available on a plethora of other platforms for PC, Mac, browsers and smart watches. You can also opt into a Premium ($27.99/year) which offers more features than the free Lite version and extends these features to all devices that you own at no additional cost.
The app features an attractive interface which allows device synchronization, widget production to easily access the app, phone calendar incorporation and Google Now voice inquiries in addition to location-based reminder functionality.
Let's Hear From You: If you do not use any of these applications, which location-based reminder app do you use? Let me know in the comments.