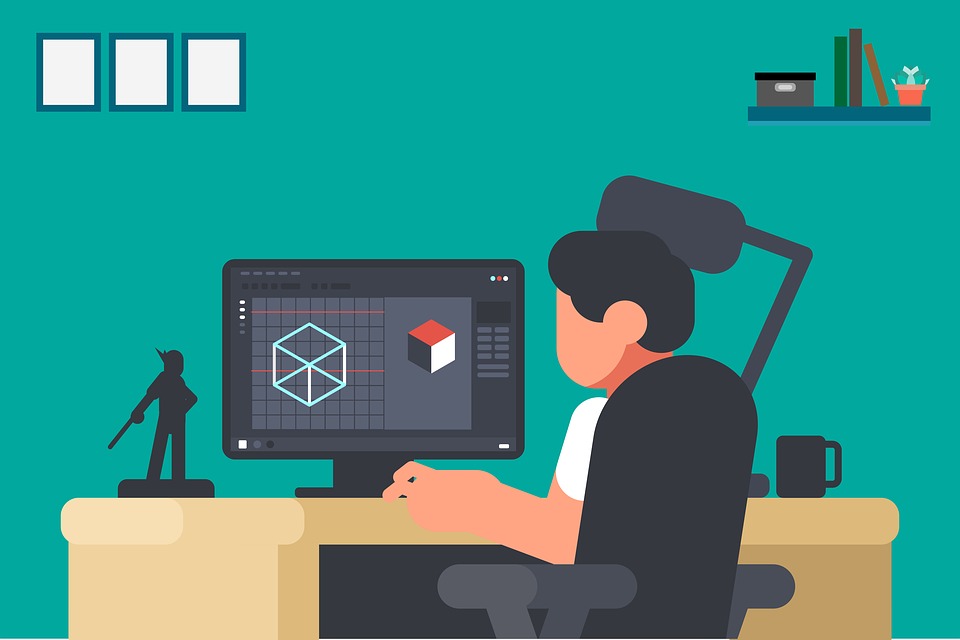 Modern technology and social trends have changed the world of business at a rapid rate in recent times. One of the most palpable switches has seen companies hire more and more employees that work remotely. This includes working from their homes as well as co-working spaces.
In fact, studies show that 70% of the global workforce work remotely at least once per week. In America alone, the growth of remote workers in traditional employment has grown 140% since 2005. Over 4 million now work from home for at least half of the time. With figures growing by the day, many experts now forecast that this figure will surpass the 5 million mark this year.
The appeal of remote work
The growth of remote work hasn't occurred through potluck. There are many reasons for employers and employees alike to prefer this form of employment. As such, the presence of this type of working relationship looks set to stay.
From a remote worker's perspective, the list of attractive features include;
Avoid the morning commute, achieving a better work-life balance.

Avoid the costs of commuting,

eating out

, and work wear.

Feel more comfortable in their own surroundings.

Remain able to work when ill.

Be there for children when they are ill while still completing a day's work.

Build a daily schedule that fits around other commitments.

Get to work on their own devices.

Enjoy the opportunity to work for multiple companies

as a contractor

or as an employee.

Avoid distractions in the workplace such as team meetings.

Avoid confrontations with idiotic colleagues.
Meanwhile, the employers using this type of recruitment for at least some of their workforce can gain the following rewards;
Hire remote workers on a job by job basis, reducing wasted money.

Bypass some of the financial obligations such

as pensions

by using contractors.

Reduce the need for expensive equipment or a bigger workplace.

Show employees that they are trusted.

Remove the worry of

workplace injuries

and illnesses.

Leverage success by assembling a team of experts from around the globe.

Spend more time on their individual assignments.

Upscale and scale out as and when it's required.

Maintain productivity even when business premises are shut.

See greater staff productivity.
Essentially, workers can produce more while shortening their work day. At the same time, businesses save money and hassle. This makes the venture run smoothly for everyone involved while creating a more versatile environment in the process. No wonder this approach to recruitment continues to grow at such a rapid pace.
The changing business arena
While the attraction for employers and employees is easy to see, the process is only made possible due to the changing nature of the business world. After all, companies and workers would not be in a position to persist with those ideas if the working environment didn't accommodate them.
The fact of the matter is that the face of the business world is changing. Retailers continue to close more stores as online sales shoot through the roof at an even faster rate than the growth of remote working. Meanwhile, automation is used in almost every aspect of running a modern business.
Moreover, consumers are now less inclined to seek face-to-face links with customer care teams. They are happy to speak with advisors via email, instant messaging systems, and telephone calls. Companies have outsourced these elements to other countries for several years. But they are now able to rely on individuals working from their homes.
Crucially, consumers are now open to using SMEs over the global giants. Their priorities now lie with quality and value for money rather than the history of a business. This allows smaller ventures to do things in a way that suits them without compromising on their consumer appeal.  
Obstacles facing the remote workforce
The modern business world is very accommodating of new recruitment and productivity processes. Still, businesses looking to embrace this type of employment and operation will face a number of hurdles along the way. After all, if it was all plain sailing, every company on the planet would follow this pathway.
However, with a little hard work, most of those obstacles can be overcome. The most common issues include:
Internal communication: While a network of remote workers can avoid the threat of distractions, there can be some issues over clarity. This is particularly pertinent when dealing with collaborative projects. The use of official document templates ensures that everyone utilizes the same format for all works. Meanwhile, team messaging Apps and conference calls can aid communication with fantastic efficiency.
Digital security: Data protection is an ongoing battle, and remote workers have been targeted by fraudsters. Working in the cloud and using managed IT services from the main data center provides a great platform. However, it's equally important for businesses to train employees on proper usage and the potential dangers. This can be done via online learning, getting them to visit the main office, or encouraging them to take a local course.  
Health issues: Working from home allows employees to plow through the discomfort of minor illnesses. Sadly, though, there is a real threat that this type of work will encourage bad habits. A lack of exercise and human interaction can bring physical and mental health problems. Employers and workers both need to take responsibility regarding the wellness. A little effort in this area goes a long way and will aid productivity as well as morale.      
Final thought
The growth and popularity of remote working are indicative of the changing business world. Those figures are only set to grow in the United States and further afield. The technology is there, the attraction is huge, and the rewards for employers and employees alike are huge. Given that consumers are more than happy to buy into businesses that use this method, any stigma attached to this idea is long gone too.
In 2019, the number of US remote workers is set to surpass 5 million with even more working as self-employed people that work (at least partly) from home. As far as small businesses are concerned, it could be the key to unlocking the door to far greater outcomes.
Please follow and like us: