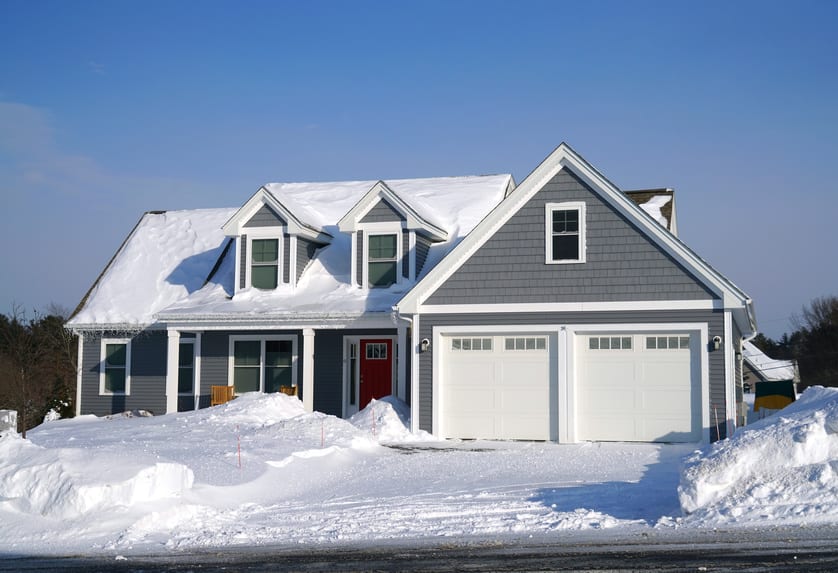 Perhaps one of the main advantages of being a property owner is the ability to make alterations to your home. Living in an apartment is fine, but you can never actually improve its structural appearance or add anything at all. A recent survey found that nearly two-thirds of consumers are planning on renovating their homes. Additionally, according to the U.S. Census Bureau, 30% of remodeling activity was major home additions, 40% was for minor alterations, and 30% for general repairs and maintenance.
Though most U.S. homeowners spend the summer updating and improving the look of their properties, winter remodeling can be a great idea, as well.
According to WGME, certain winter remodeling projects should even be considered a priority.
Insulation is a major part of winter household remolding, especially for homes that didn't have adequate insulation in the past.
"Basically, the biggest thing is stopping drafts," said remodeling contractor Warren O'Shea. "Drafts in the basement around the perimeter joint — that's one of the biggest ones. Every house is going to lose heat. It's just mitigating the amount of the loss.
In addition to preventing draftiness, there are some other reasons why winter is actually a great time for home remodeling:
Much easier to schedule — Since it's so important to work with professional contractors, scheduling various projects over the winter is usually much more convenient. Plenty of homeowners on your street and in your community will be vying for professional contractors over the summer, so waiting until the winter will likely result in you working with the remodeling team you want.
Get faster approval — Contracting businesses aren't the only organization with a lighter plate during the winter. The workers at your local government will likely be a little less busy, as well, meaning it should take you a lot less time to get all the various permits you need to complete the remodeling job.
Easier cleanup — Though plenty of homeowners wait until spring and summer to remodeling because of dust, fumes, and other concerns, current cleanup methods and technologies allow for easy winter cleaning. You'll be able to perform various remolding projects over the winter, easily cleanup everything, and then relax once it's actually nice out.
If you want to complete some remolding tasks on your home over the next few chilly months, consider some of the following winter remodeling projects:
Remodeling a basement — Improving your basement over the winter offers plenty of benefits. Since this part of your home is underground, you won't have to open up any areas of your home like you would if you were performing roof or siding remodeling projects. Also, winter air is far less humid than over the summer, so the chance of mold and mildew forming in your basement is much lower.
Install hardwood flooring — Winter is a great time for replacing your old flooring with durable new hardwood floors. The dry winter air helps prevent gapping between the freshly laid boards and the decreased humidity will minimize the chance for interior water damage.